Reading
Reading at Newfield School
At Newfield School, our aim is to foster a love of reading in all our pupils, from Key Stage 1 to Key Stage 4. We encourage pupils to read widely, to read fiction and non-fiction and to understand the importance of reading across the curriculum. We recognise the significance of reading in all subjects and the link this has to pupil attainment.
In accordance with the requirements of the National Curriculum, we expect our learners to:
read easily, fluently and with good understanding

develop the habit of reading widely and often, for both pleasure and information

acquire a wide vocabulary, an understanding of grammar and knowledge of linguistic conventions for reading, writing and spoken language.
Phonics
Our aim is to ensure children read with ease, confidence and fluency. With this, comes greater opportunity to access all areas of the curriculum. As a whole school, we follow the Department for Education validated Twinkl Phonics Programme here at Newfield. Through this cohesive approach, we provide children with the opportunity to read and write with fluency.
At Key Stage 1, children receive a 15-30 minute phonic lesson daily, this is done on a 1-to-1 basis with an interventions teacher, allowing each child to receive a tailored and targeted lesson based on their specific phonic level. The four key elements needed to read and write fluently are practised every day to ensure children make progress:
Rapid recall of Grapheme-Phoneme Correspondences (GPCs)

Rapid recall of tricky/common exception words

Efficient blending skills

Efficient segmenting skills
Children accessing phonic lessons read fully decodable reading books, from the Oxford Reading Tree book scheme, that are appropriate to their phonic level. They are encouraged to read aloud to an adult daily, at home and in school.
Reading Lessons
Students in Key Stage 1 & 2 receive four dedicated reading lesson per week. During these lessons, throughout the school year, pupils cover a wide variety of text types:
Poetry

Non-fiction

Playscripts

Letters

Stories
and are taught the key skills to become a fluent, skilled reader:
Phonics

Phonemic awareness

Comprehension (both listening and reading)

Vocabulary

Fluency
Students in Key Stage 3 & 4 receive two dedicated reading lesson per week.
We continue with the skills taught in key stage 1 & 2, with the addition of: -
Reading critically

Reading for understanding
Teachers also plan within lessons to promote academic reading to ensure pupils are able to access exam questions.
Class Novels
At Newfield School our students read a variety of class novels. The novels cover new texts, classic novels, varying subject matters and different styles of writing. We aim to build cultural capital with a range the sequenced range of class novels. The class novel is read by the teacher and aims to improve students reading with the use of : -
modelling expression

Echo reading

Weekly Quiz

Individual thinking

Partnered talk

Solo work
Please see below Newfield School Reading Framework
Reading Interventions
We are extremely proud of what we offer at Newfield in terms of reading interventions. Pupils identified as working below their age-related expectations receive intense, daily, reading interventions with our interventions teacher. This is offered to pupils in Key Stage 1 through to Key Stage 4 and they are carried out in our dedicated reading room, a calm and inspiring space for children to engage in reading activities.
Assessing Reading at Newfield
Children are assessed during Autumn term and again in Summer term, at a minimum, and we do this through L'Explore. L'Explore uses Artificial Intelligence and eye tracking technology to analyse children's reading skills across key reading components, it determines their attainment, and highlights specific difficulties or those pupils requiring extra support. This data informs planning for reading lessons and specifically, for the targeted reading interventions mentioned above, ensuring all children are provided with the best opportunity to develop a love of reading.
Our Writer in Residence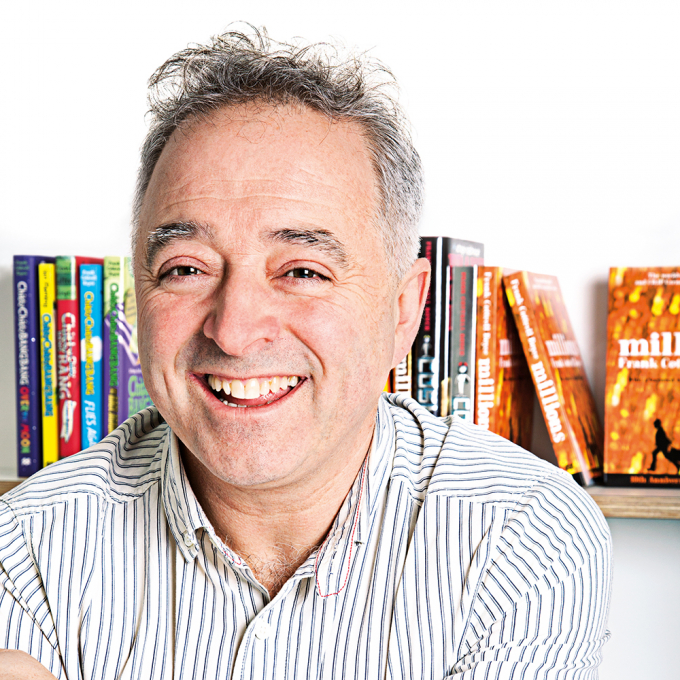 We are so lucky to have Frank Cottrell-Boyce as our Writer in Residence! Frank is a screenwriter and novelist who has written many books that are adored by our children at Newfield. Frank visits regularly and is working alongside us to promote a love of reading and encourage children to show their love of reading in their writing. He has delivered workshops and Q&A sessions for children, as well as contacting other reknowned authors to tell them all about the children at Newfield, we have had messages from Francesca Simon, the author of Horrid Henry and Hannah Gold, the author of The Last Bear. We are beyond thrilled to work with Frank Cottrell-Boyce and cannot wait to see the positive impact this will continue to have on pupil's reading and writing.
Files to Download